It's the weekend, which gives me license to relax and be un-serious about everything.
In that spirit, and with the proviso that you understand I'm perfectly OK with other hair colors, please allow me to be a blondist, and a keen observer of the differences between the two (and only two) sexes  –  or what we conservatives call "a regular guy"  –  for a sec, for this one observation, which I made moments ago while watching Fox News Channel.  It caused me to recall a previous, very similar such observation made, well, repeatedly, over the years.
A "blonde moment," Fox News Channel style — where it means pretty much the opposite of what it means elsewhere:
Dana Perino with Kirsten Powers, each saying brilliant things.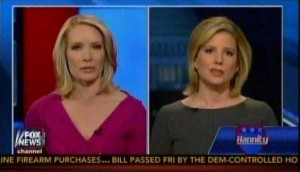 Megyn Kelly with Ann Coulter, each saying brilliant things.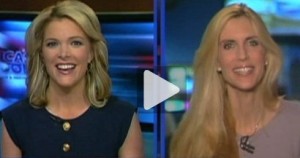 Rinse and repeat. Please.