By
Joel Johannesen
on
Wednesday January 18, 2017 at 1:01 pm

Follow Joel Johannesen on Twitter
What an amazing coinkydink that just as the Trump administration's EPA Administrator to be, Scott Pruitt, is to be grilled today by the climate alarmist Senate Democrats, this amazing news also, um, becomes available, at the exact same time, forcing — forcing — the media to place multiple stories about it, in the most prominent possibly way: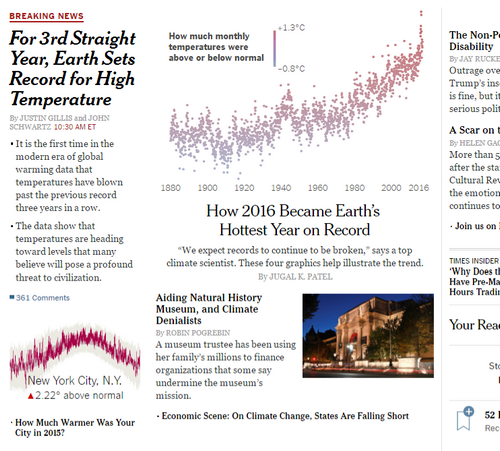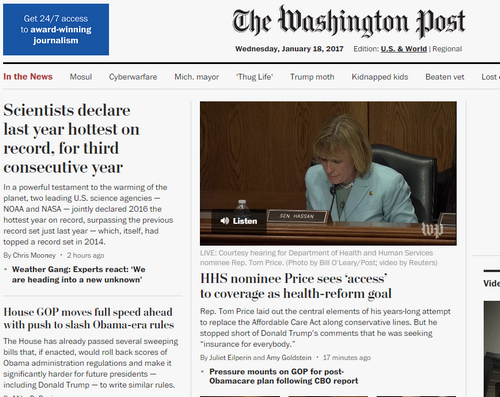 For an example of how this is actually just being ginned-up for political effect, even in the liberal-luvin' and Trump-hatin' Canadian media (where, clearly, there are no Senate EPA Administrator hearings), it's hardly mentioned if it's even mentioned at all today.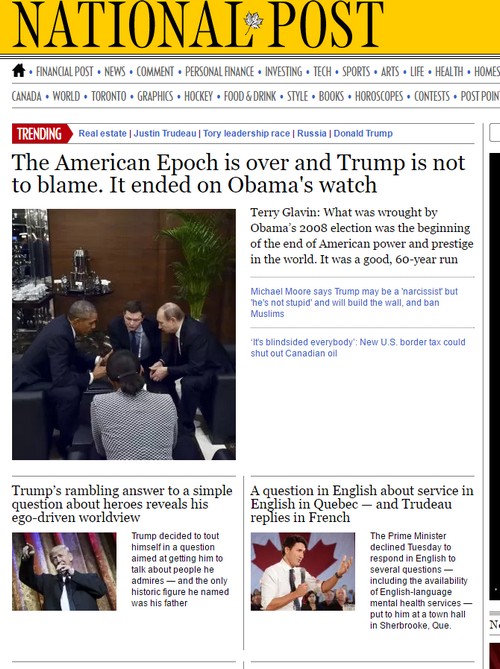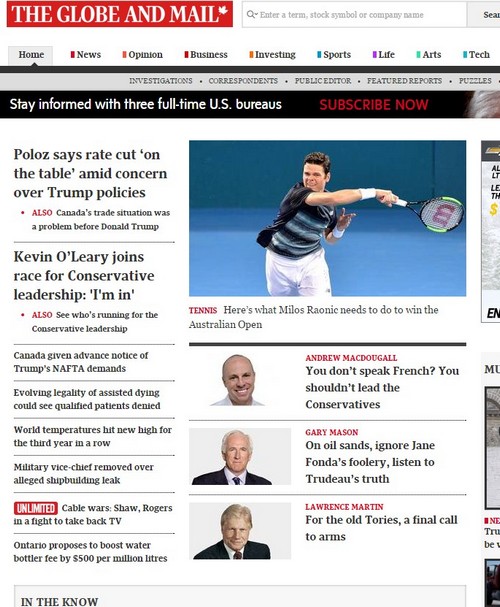 Liberal politics, scientists, and the media are like moths attracted to light — light being their liberal agenda. (it'a behavior called transverse orientation — not to be confused with the transgender folks). So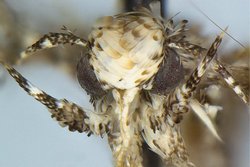 here's another example: The ever-so apolitical science community found a new moth — a particularly ugly one (as if any moth is really attractive). This one has yellow and white scales on its ugly head. Therefore, the science community was compelled — compelled — by some weird force of nature — to name it Neopalpa donaldtrumpi. Wow they're so smart. A political insult based on a man's appearance and their hate for him and his politics. Fantastic. So science-y and grown-up.
This is not an honor of any sort, and nor is it supposed to be. And this is all politics. From the scientist.
Barack Obama has had nine species named after him, but as his Politico.com division explains, they were all named in his honor, for honorable reasons — having nothing to do with his appearance, skin, or hair color — or any scientist's disdain for him.
So yeah, science is political.
Contact the Editor: Joel Johannesen
**Link to this article alone **
Tags: Donald Trump, science politics
Posted under the categories(s):
Bold Blog, Joel Johannesen

Follow Joel Johannesen on Twitter
---
By
Joel Johannesen
on
Friday January 13, 2017 at 4:35 pm

Follow Joel Johannesen on Twitter
Since it's Friday, here's some assorted lighter stuff I found on the internet today:
1. Eureka. The only good use for man-buns has finally been found: jail.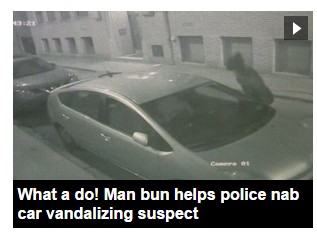 Note that when we refer to "man-buns," we use the term "man" very loosely.
2.  The liberals' New York Times division continues the (seemingly coordinated amongst all the mainstream media) campaign against Donald Trump. A quick scan of their online page today gives you a clue: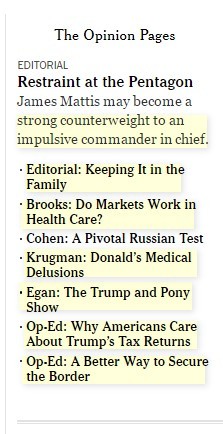 … and on and on…
By the way, don't you love how people who hate Trump (or any person in politics) derisively refer to him by his first name only? Way to go, "Paul." You made your point, you hate President-elect Donald Trump. (Even more hateful and juvenile are those who contemptuously turn "Donald" into "Donny," etc.)
3. Ready for a laugh? This. (Then they went on to discuss how and why Donald Trump is so awful.)
who knew that watching two women fight over the fact they're all wearing white would be so amazing pic.twitter.com/vr0w7RmfET

— G💰 (@oneofthosefaces) January 12, 2017
4. The greatest decision a government ever made:
Nancy Holten, a Netherlands native who moved to Switzerland when she was 8 years old, has twice been denied a Swiss passport because locals don't appreciate her animal rights campaigns, The Local reported.

… the residents didn't want to grant the animal activist citizenship "if she annoys us and doesn't respect our traditions." …
And here we thought Europe was a lost cause.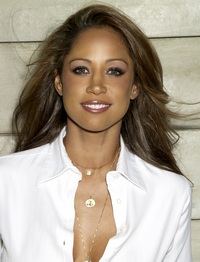 5. We love Stacey Dash. And not just because she's bright young conservative. Also because she's conservative in Hollyweird, and proud of it. So you don't see her being honored at the Golden Globes as much as the rest. Yeah. Ref sentence two and three. Also refer to your lectures from "liberals" about their great love of "tolerance" and "diversity."
And given the above, the book she wrote is called "There Goes My Social Life: From Clueless to Conservative." Conservatives get the joke. Liberals call her a bitch.
What caught our eye this morning was this headline: "EXCLUSIVE: Stacey Dash Says Transgender People Should Pee in Bushes, Claims Feminism Is Ruining Men"
Watching the video of her saying that just about made me pee my pants. It's replete with good quotes:
"Stop trying to be men. Let's be women. And let's let men be men."
"I can look like I look and use all the tools in my toolbox, be a stay-at-home mother and a wife and be a feminist or be a CEO of a company and wear a dress and show my legs and whatever God gave me and be a feminist. I don't have to dress like a man or try to beat a man or try and get a man's job to be a feminist."
You had us at "wear a dress and show my legs" and the yummy chaser, "whatever God gave me."
In another article, headlined "Stacey Dash Regrets Voting For Obama 'Because He Was Black'," she says: "Obama had the opportunity to really unite this country in such a profound way, but instead he has done the opposite. We are so divided right now, everything has become about race, more than I've ever known in my lifetime."  True.
In one of her own articles Dash chats about the recent Golden Globes and one starlet in particular, who preened down the red carpet adorned in a sexy dress with a classy button stuck on it which read "Fuck Paul Ryan." Dash says, "In the name of feminism, she appeared with plenty of armpit hair to help accentuate her feelings toward Paul Ryan." We saw it. It's true. Aside from being a profane ass, the starlet ("An actress almost no one has heard of, Lola Kirke" — who is also totally unrecognizable to me) loaded up with armpit hair for the big occasion. In a previous Instagram post, that same feminist starlet, Lola Kirke, wore a tight white t-shirt emblazoned with: "pussy stronger than god." (Caps are so uncool with the kool kid set).
6. Slightly related to #5: "Many children who are diagnosed as transgender may actually be autistic" and "Children who think they are transgender 'could have autism' and are 'fixating' on their sex, says expert."  But good luck with all your social/sexual experiments on our kids, liberals.
Contact the Editor: Joel Johannesen
**Link to this article alone **
Tags: autism, liberal media bias, man-buns, Stacey Dash, transexual, vegans
Posted under the categories(s):
Bold Blog, Joel Johannesen

Follow Joel Johannesen on Twitter
---