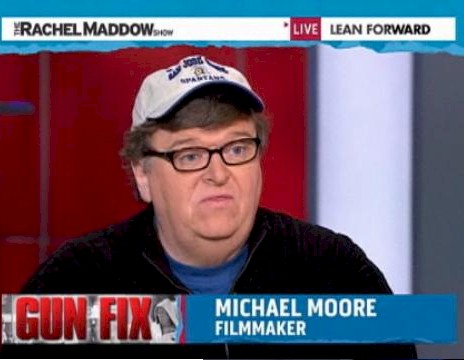 Even though it was the premier show, and the interview with superstar Oprah had been hyped beyond even the hyperventilating media's recent accusations or insinuations that Sarah Palin or Rush Limbaugh or Sean Hannity (…) was to blame for the Arizona madman shooting, CNN's new replacement for Larry King, Piers Morgan, failed to beat the viewership numbers of Fox News Channel's Sean Hannity last night. Coincidentally, Hannity had Sarah Palin as a guest.
Fox News Channel and Hannity won the time slot with 2.365 million viewers. CNN's Piers Morgan scored with 2.099 million viewers.
The far-left MSNBC channel's lame competition against these two shows was Rachel Maddow's nightly hour-long effort to bash the right, last night starring their hero, the far-leftist Michael Moore. That show placed a distant third with 1.112 million viewers.