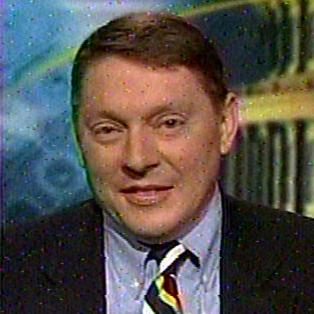 It is time for Lisa P. Jackson to resign.
Last Friday at Howard University, the administrator of the Environmental Protection Agency (EPA) railed against the coal industry, saying, "In [the coal industry's] entire history – 50, 60, 70 years or even 30 – they never found the time or the reason to clean up their act. They're literally on life support. And the people keeping them on life support are all of us."
This is patently false, of course, as emissions from U.S. coal-fired power plants are quite heavily regulated. Those emissions controls are the reason U.S. air is clean and safe and why, say, the air in regulation-free China is not.
As West Virginia's Republican Rep. David B. McKinley pointed out, to the extent that the coal industry is "on life support," it is Ms. Jackson's EPA and the rest of the Obama administration that has put it there with a slew of proposed and finalized anti-coal regulations.
A week before, Ms. Jackson appeared on "Real Time With Bill Maher," where she said, "We're actually at the point in many areas of this country where, on a hot summer day, the best advice we can give you is don't go outside. Don't breathe the air, it might kill you."
But there is no scientific or medical evidence to support this statement — not now or even when the EPA was organized and the Clean Air Act was amended to its current form in 1970.
Akin to shouting "Fire!" in a crowded theater, her inflammatory rhetoric actually serves to undermine all the efforts put forth and money spent by government and industry to clean the air the past 40 years.
In an Oct. 21 Los Angeles Times op-ed, Ms. Jackson essentially accused congressional Republicans of attempting to kill Americans.
"Since the beginning of this year, Republicans in the House have averaged roughly a vote every day the chamber has been in session to undermine the Environmental Protection Agency and our nation's environmental laws. … How we respond to this assault on our environmental and public health protections will mean the difference between sickness and health – in some cases, life and death — for hundreds of thousands of citizens."
But the bills the House GOP has passed would do nothing more than delay a few proposed and recently issued EPA regulations pending a cost-benefit analysis, including input from other federal agencies. Long-standing, pre-Obama administration emissions standards would remain in effect without any changes.
An Oct. 16 USA Today op-ed co-signed with Health and Human Services Secretary Kathleen Sebelius stated, "There shouldn't be a single neighborhood where parents have to worry about letting their kids play outside for fear they might get sick. Yet today, one in every 12 Americans — and one in 10 children — suffers from asthma, which is worsened by air pollution."
The good news is that there aren't such neighborhoods. In fact, there is no American adult or child whose health is compromised by ambient air quality. Yet reality doesn't temper Ms. Jackson's vitriol.
At a September House hearing, Ms. Jackson told Rep. Edward J. Markey, Massachusetts Democrat, "[Airborne] particulate matter causes premature death. It doesn't make you sick. It's directly causal to dying sooner than you should."
And how many people does Ms. Jackson claim suffer avoidable deaths from particulate matter? She told Mr. Markey, "If we could reduce particulate matter to healthy levels, it would have the same impact as finding a cure for cancer in our country."
But last year, about 570,000 people died from cancer amid a death toll of about 2.2 million. So Ms. Jackson is misleading Congress into thinking that 25 percent of deaths in America are caused by air pollution. The real toll from ambient air, however, is zero – and there is no scientific or medical evidence to the contrary.
All this shrillness is a sign that Ms. Jackson is feeling tremendous political pressure from her efforts to use junk science to shut down the American economy.
She has overreacted by borrowing from the playbook of Clinton EPA administrator and former Obama environment and energy czar Carol M. Browner, who ran roughshod not only over congressional Republicans but also over Al Gore in ramming through costly air-pollution regulations in 1997.
Whatever the reason, however, Ms. Jackson's nonsensical Earth First!-like scaremongering is hardly befitting of a responsible senior government official who is in charge of a supposedly independent agency that regulates much of the nation's economy.
Ms. Jackson wants to be unaccountable for her actions and is trying to intimidate her critics into silence and resignation with flagrant falsehoods.
An EPA administrator whose rhetoric is as apocalyptic as that of the most strident environmental extremists – and whose agenda matches – isn't serving the public. At a time when it is more important than ever to avoid damaging the economy, Ms. Jackson's actions prove she isn't fit to serve.