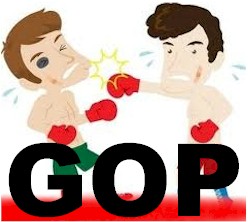 I'll be Live-Tweeting (I'm @JoelJohannesen!) tonight's GOP debate again, along with a select panel of great Twitter / Tweeter / Twitterers / Tweeps. Some of them, like me, are brilliant and funny. Ann Coulter usually plays along, as does Jonah Goldberg, David Limbaugh, and lots of names. I've selected some of the real goodies. (If you want to be included, let me know!)
Watch this space (below) in this blog post — it will allow you to watch the live-Tweeting without you having to log into or even have a Twitter account, which makes it great for those who don't have an account. You too can chime in if you like, whether or not you have a Twitter account. Just type away! Plus, it will remain as an archive afterwards, so you can come and look at the Tweets forever more.
This could be a pivotal debate so be sure to tune in here while you watch it on TV.