I am a late adherent to the truth.  I now believe the world is in fact ending on Saturday.
An NDP government  —  yes, the big-government socialists who still largely believe government control and ownership of every thing is de rigueur, is now considering allowing private supermarkets to sell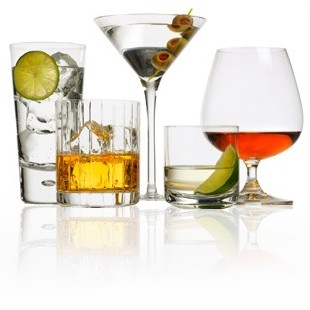 liquor  —  well beer and wine anyway.  You know, almost like in a free country full of intelligent, educated, mostly law-abiding, and rather civilized grownups. Oh and Free people. Capitalists even.
Just what the hell is going on here?
This is shocking and welcome news.  Unfortunately, the world will be ending on Saturday, so, you know.  Cheers.
Manitoba grocery stores to sell booze
By JASON HALSTEAD and PAUL TURENNE, QMI Agency

WINNIPEG – The NDP government is about to pop the cork on some significant changes to the province's Liquor Control Act that could soon allow Manitobans to buy beer and wine in some grocery stores, and let them bring their own wine to restaurants.

Manitoba Liquor Control Commission (MLCC) Minister Gord Mackintosh posted a notice in the legislative order paper this week announcing the provincial government will be tabling an amendment to the Liguor Control Act as soon as Thursday.

He declined to discuss the changes with QMI Agency, citing legislative rules that prevent ministers from discussing bills before they're tabled. A source said the amendment will include legislation to allow a pilot project that will see grocery stores bid to set up "Liquor Mart boutiques" selling beer and wine in their stores. …
Will other provinces follow the lead of the socialists in Manitoba?  How about, for example, those BC Liberals who the far-left labor unions like teachers and nurses all call "extreme right-wingers," and who despite winning electoral victories have steadfastly refused to allow citizens to feel like grownups, and still maintain Soviet-style liquor controls and state-owned, state-run liquor stores?
Imagine what those extreme left-wing unions in BC must think of the socialist NDP in Manitoba.  Super extreme infinity right-wing?

Print Friendly